About Peggy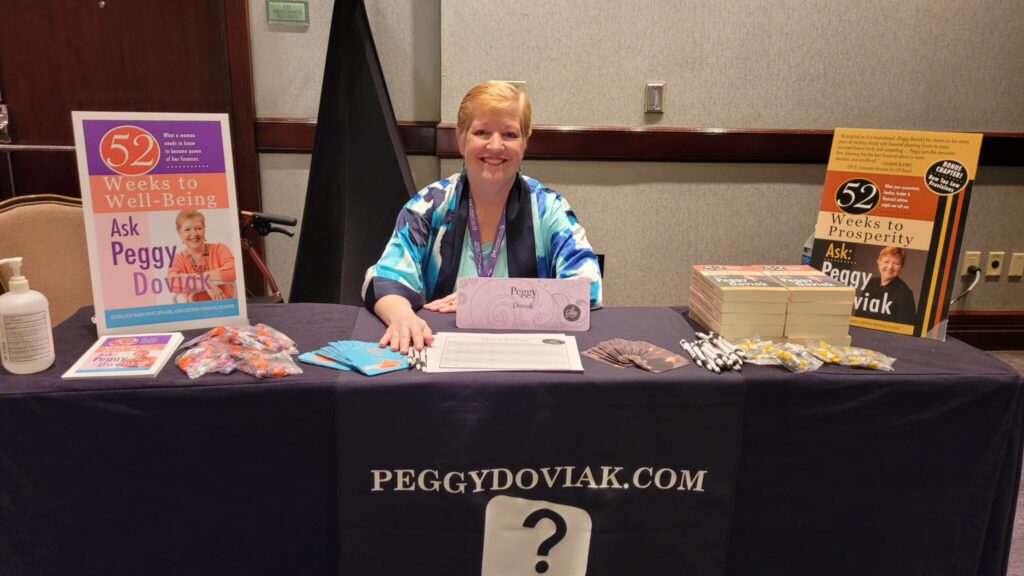 When Peggy Doviak's mother got taken to the cleaners by an unscrupulous stockbroker, Peggy got mad. She was so angry that she changed careers from corporate training to financial planning because she wanted to ensure that what happened to her mother never happened to anyone else.
Now, a best-selling personal finance author and syndicated radio host of "Ask Peggy About Your Finances," Peggy Doviak is a CERTIFIED FINANCIAL PLANNERTM practitioner and financial consumer advocate. She makes annual trips to Capitol Hill with the Financial Planning Association to promote issues including a mandatory fiduciary standard for financial professionals. She has also spent fifteen years teaching CFP® certification classes and master's level courses in financial planning.
Peggy's first book, 52 Weeks to Prosperity: What Your Accountant, Banker, Broker and Financial Adviser Might Not Tell You, is available through online sources or at your local bookstore. Her second book, 52 Weeks to Well-Being: What a Woman Needs to Know to Become Queen of her Finances, is available for pre-order on Amazon prior to its release on November 16, 2021.