52 Weeks to Prosperity: Ask Peggy Doviak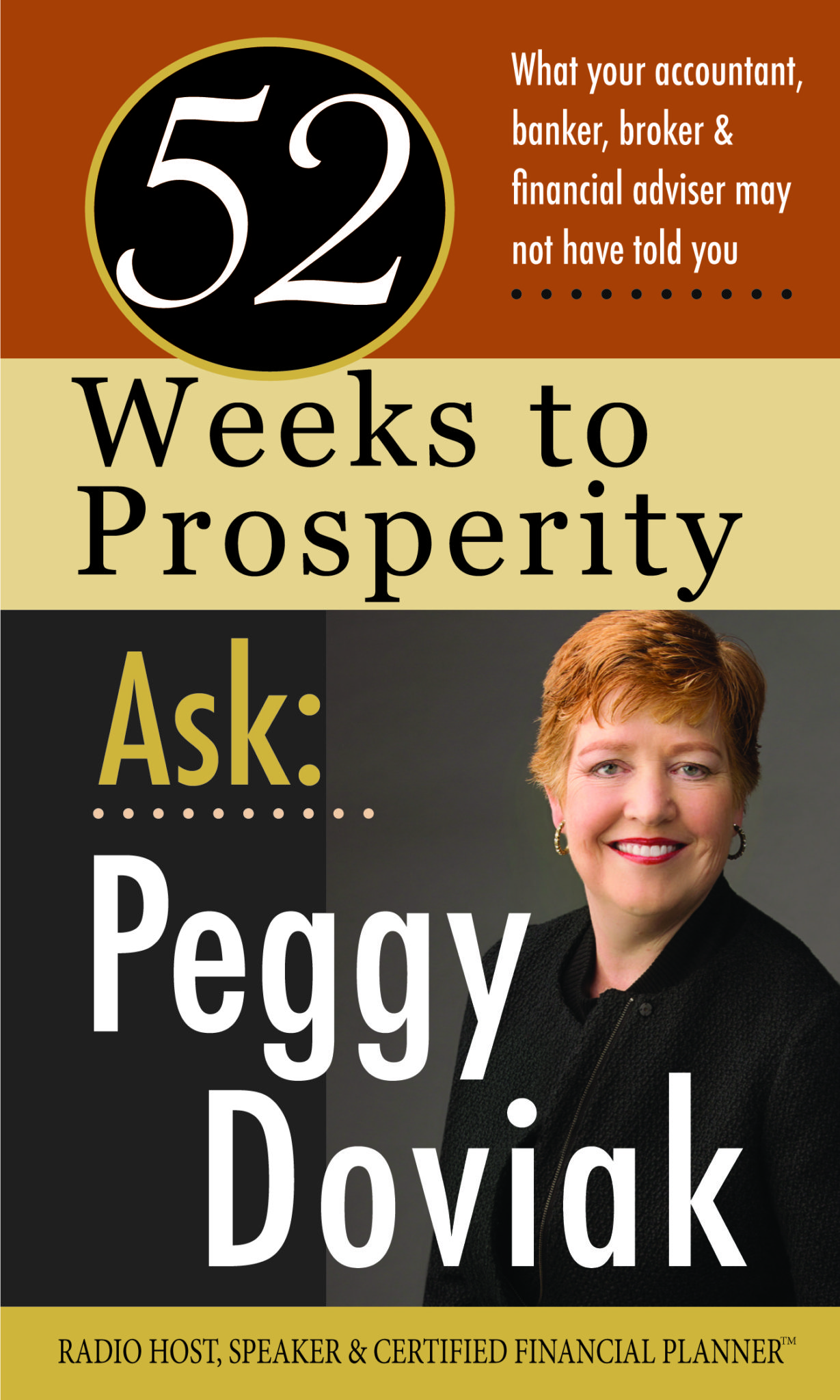 Ask Peggy® Book 1
August 7, 2018
The first in the Ask Peggy® series.
Prosperity is so much more than money, especially when everyone's definition of prosperity is different. Ask Peggy Doviak, national speaker, radio host, and CERTIFIED FINANCIAL PLANNER® practitioner, whose 52 Weeks to Prosperity is designed to help you shape the future that fits your definition of being prosperous.
In easy-to-digest installments, 52 Weeks to Prosperity covers 52 weekly financial planning topics.  Each chapter offers an introduction to that week's topic with pointers for different age groups, along with activities and exercises that help you put that lesson into practice. Do you have a mastery of your cash flow? Insurance? Investments, retirement, taxes, and estate planning? For each topic, Peggy will walk you through the process she has designed during her career as a highly respected expert in the field of financial planning.  Whether you're on the verge of finishing your college education, a busy parent with children who keep you fully scheduled, an empty nester or retiree, this is a must-buy book for you.