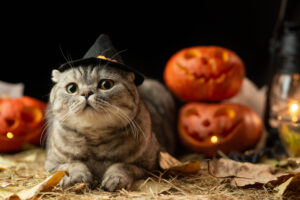 Halloween can be fun, or it can be scary, depending on our choices. Do we curl up with smiling jack-o-lanterns or shriek our way through extreme haunted houses? Our financial situation also can be frightening; however, we can take steps to lower our financial fears. Here are some tips to make your money more like a black kitten and less like a serial killer:
Save an emergency fund. Extra money in the bank makes unexpected bills less terrifying.
Review your portfolio for its level of risk and proper diversification. It is easier to sustain market volatility when your investments are appropriate.
Check your levels of life and disability insurance to allow a sustained standard of living. Also, look over your homeowner's policy and automobile insurance for appropriate types and levels of coverage.
Create estate documents so those you love can inherit your possessions the way you desire.
Of course, your financial planning needs are broader than this, but if you complete these tasks in October, you might increase your peace of mind. Now, about the monster that lives under your bed…