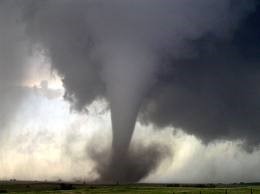 As people living on the plains, we are used to bad weather. We keep an eye to the sky, and we flip the radio or television to a local station if the horizon begins to darken. At those times, it's usually too late to take any proactive financial actions that could help. So now, when the skies are blue, take a little time to create a financial disaster plan.
Read your homeowner's policy. What possessions are covered, and what fall outside of coverage? You may need to add riders to your policy for more complete coverage.
Remember your homeowner's policy will not cover weather-related flooding. You purchase flood insurance through FEMA, and even if it is not required on your property, it might be appropriate.
Earth movement is also not covered. Earth movement is most commonly mud slides or earthquakes. Earthquake coverage is complicated in Oklahoma because of the nature of the activity, and it may require a separate policy.
Copy all your important papers, including your insurance policies, and store them in a bag you can quickly grab. You might also consider copies of important photographs because those pictures also make you prosperous.
Your insurance agent and financial planner should be your guides as you create a financial disaster plan. A few actions today could make your life less stressful the next time you hear the weather warnings.
Be Prosperous!
Peggy