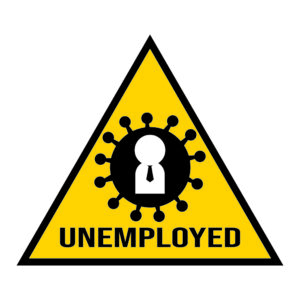 Losing your job can be incredibly stressful, especially if the events were out of your control. However, if you panic, you may not take steps that can improve your financial stability. The following tips are designed to help give you some direction.
COVID-19 has led to many new government programs designed to provide you with short-term relief. Track the legislation and apply for anything that seems appropriate.
If you are a small business owner who has been forced to close, keep up with your town's Chamber of Commerce for useful information and resources.
Whether you are an individual or a business, establish a relationship with a bank if you don't already have one. Smaller, community banks can be good options as they may be more nimble and able to assist you.
Cash flow is king, so be careful to keep as much cash available to pay your bills. Although typically terrible financial advice, consider making only minimum payments until your situation improves. If you're furloughed and expect back pay, you can use that money to become current and stop interest from accruing.
Talk to people and organizations that you pay monthly, like a landlord, credit card, or car loan. They may be willing to work with you. This relief frees up money for expenses like groceries, gasoline, and other places where negotiation is impossible.
File for unemployment as soon as possible, so you don't lose benefits.
Being without work is frightening and depressing; however, these emotions may lead you to make poor financial decisions. Don't become so discouraged you binge spend, a common reaction. Things will get better. Until they are, stay safe, and wash your hands!