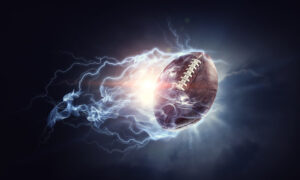 Is anything more fun than college football on a Saturday afternoon? I love the game, the tailgating, and even seeing everyone dressed in their team's colors. You might be surprised to learn that winning a football game and creating an effective financial plan involve similar skills. They both require a powerful offense, a solid defense, and talented special teams.
Financial offense begins by being proactive with your money. Your game plan starts by creating a budget. Look at both your income and spending. Then, create expense categories and reasonable targets. Your cash flow is key to the amount of your emergency fund, insurance coverage, and retirement needs.
Funding your company retirement plan is your next offensive play. At the least, you should take advantage of any employer match. For example, assume your employer matches your contribution up to 3%. If you put in 3% of your salary, your employer gives you another 3%–a 100% return on your investment! If you don't have a retirement plan at work, then open and fund an individual retirement account (IRA). You need to save for your future.
Next, you can move your financial football by reviewing your investment portfolio holdings. The asset allocation, or investment choices, should match your risk tolerance level. Also, analyze the fees associated with your account. Are they excessive or appropriate to your investment return and the planning services you receive?
Although your financial offense is critical, defense wins games. You must protect your financial success from tackles that bring you up short of your goals. Steps include saving an emergency fund, having appropriate insurance, and creating an estate plan.
Blitz your cash flow risk by creating an emergency fund. They are a product of your budget, and their importance became clear after people lost stable jobs because of COVID-19. The ultimate goal is to save money to cover at least six months of nondiscretionary expenses. However, begin by trying to save two weeks of your bills. Once you achieve success, repeat the process until you have sufficient savings.
A second defensive strategy is blocking for the people you love by calculating and purchasing appropriate life insurance. Your cash flow provides a better estimate of your need than just a rule of thumb or arbitrarily chosen amount. You should also review additional types of policies like disability and long-term care.
A further protective play is creating an estate plan. You should consider drafting powers of attorney for finance and healthcare, an advance directive, and documents that distribute your assets according to your wishes—a will and possibly a trust. Finally, make a list of your assets and their location. Let someone know where to find the list! Be sure to include the location of investment accounts, insurance policies, lockboxes, online banking accounts, passwords, and other items of value that might be difficult to find.
Finally, create a dynamic special team. These professionals can help you design and implement your plan and raise additional issues I didn't discuss here. Members of your team include a CPA, estate attorney, and CERTIFIED FINANCIAL PLANNERTM pro. Remember to interview anyone you want to hire and only do business with financial professionals who are willing to serve as your fiduciary, acting in your best interest.
Although creating a financial plan isn't as much fun as the Saturday afternoon game, the outcomes are more important—even compared to a national championship! Go, Team You!