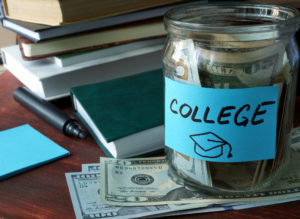 Can you believe how quickly the summer is coming to an end? It seems like just last week, my family and I were watching 4th of July fireworks, and making homemade ice cream! Now, back to school activities are top priority in everyone's mind.
Here in Norman, OK, heading back to school reminds us that OU football is just around the corner. Boomer Sooner!! If you aren't a star quarterback, however, college can be insanely expensive. Here are a few funding ideas to help lower the bill.
First, scholarships and grants can help lower the burden of paying for college. Take time to research opportunities carefully.
Remember, too, that good grades in high school may be worth more money than a minimum wage job in a fast food restaurant. Further, participating in school activities could lead to a scholarship.
Have your children take SAT and ACT exam review classes and practice tests to help them raise their scores. Unfortunately, college entrance has become something of a contact sport, so performing very well on these exams is more important than ever.
Of course, saving money prior to college is a great way to cover costs, but be careful with out-of-state 529 plans. Look first at the Oklahoma 529 plan for tax-favored college savings AND an Oklahoma state income tax deduction.
Finally, start saving for college early, but not at the expense of your own retirement funding. Your financial stability should be your first financial planning goal.
Creating a strategy for paying for college provides benefits for years to come—long after the fireworks fade and the ice cream melts!