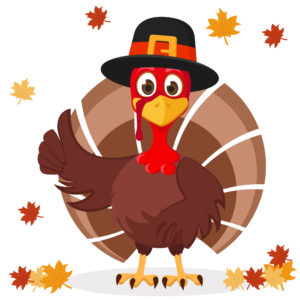 Thanksgiving is one of my favorite holidays because it has little stress. It doesn't come with an expectation of presents, and it focuses on food! Even though the Thanksgiving Day Parade ends with Santa's arrival in Times Square, more employers are giving employees the day off and beginning the crazy holiday season after midnight. The best thing about Thanksgiving, though, is its focus on being thankful.
After a horrible first year in Plymouth, Massachusetts, the Pilgrims created Thanksgiving, giving thanks to God for bringing them safely through the trying times. Maybe this has been a great year for you, and you have plenty for which to give thanks, or maybe this has been an awful year, and you don't see any reason to be grateful.
There's a reason I wish you prosperity. Unlike being rich, being prosperous is within the reach of most people because being prosperous focuses on being grateful. Prosperity can be having family, friends, or furry companions that love you. Prosperity can be achieved through simple, inexpensive things, like a cup of coffee with a friend or a walk in the park. For years, I have said, "Prosperity is so much more than money." Your prosperity is your joy, and those things that bring you joy are also the reasons you have to be thankful. Take some time to look for prosperity in your life.
Be Prosperous!
Peggy