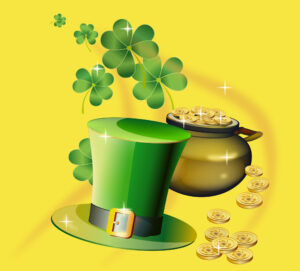 I hope on St. Patrick's Day, the Leprechaun takes you to his pot of gold! Unfortunately, leprechauns are difficult to find, but don't despair. The luck of the Irish is still with you. I've got some tips to help you better understand your investment portfolio.
Investments rise and fall, and we earn a portfolio return because we are willing to take on that risk. If someone offers you an investment opportunity and discounts the risk, ask many questions.
Our emotions impact how we think about our portfolio. Fear can freeze our ability to make a decision, and greed can cause us to take more risk than we would normally choose. Try to avoid decisions in highly charged situations.
Review an investment's characteristics and costs before you purchase it. If you can't find the information, ask your adviser to explain it to you.
Know why a particular investment is a good fit for you and your risk tolerance. Your portfolio should help you meet your financial goals.
If you want assistance, seek the advice of a CERTIFIED FINANCIAL PLANNERTM practitioner who can put your portfolio in the context of your life.
I hope the Leprechaun leads you to his treasure, but if he doesn't, take some time to review your own pot of gold. Successful investing requires time, patience, and research.